Overview

Premium Replacement Conical-Shaped Sapphire Tipped Needle
If you have a premium nostalgia stereo system; you shouldn't settle for just any replacement parts. The Electrohome EANOSBCC conical-shaped sapphire tipped needle is the only needle to be considered for exceptional audio reproduction. Designed and constructed for ease of use and reliability – Rest assured this needle will not harm your cherished albums and will outlast even the highest audiophile expectations. We have included 2 replacement needles to guarantee your music can always be heard.
Specifications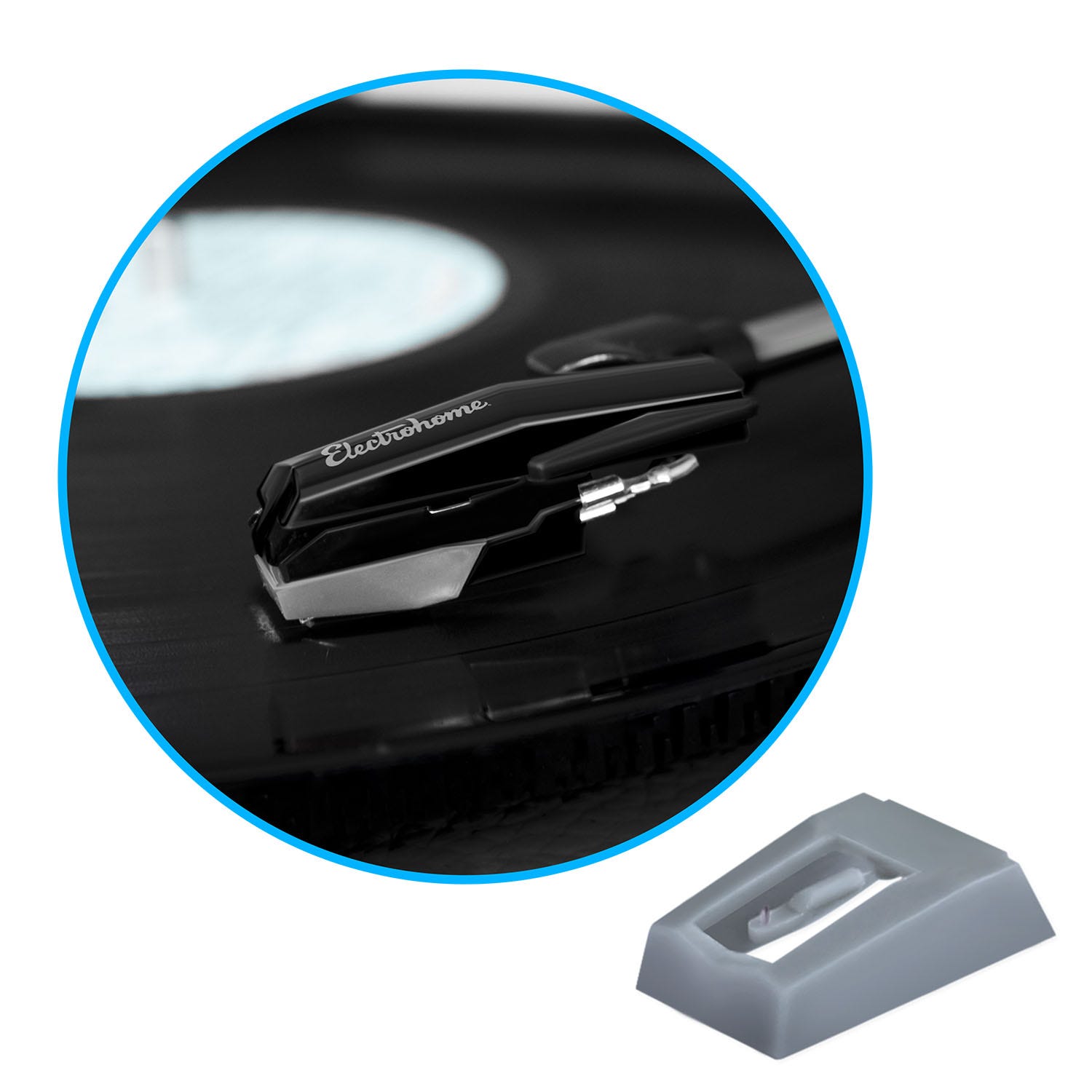 Unit Colour
Gray
Record Player
No
45 Adapter Included
No
Auto Return
No
Radio – FM
No
Radio – AM
No
CD
No
USB Playback
No
USB Charging
No
USB Recording
No
SD Slot
No
Cassette
No
Headphone Jack
No
Auxiliary Input
No
Equalizer
No
UPC
061783256497
What's Included
2x Premium replacement conical-shaped sapphire tipped needles
1 year manufacturer's direct warranty
Customer Reviews
Austin

June 20, 2016

The needle that came with the record player lasted for a while, but as soon as I replaced it with the new stylus all of my records started skipping.

Rebecca gohl

June 5, 2016

shipped fast- Its hard to figure out how to open the front -
But sounds great

Kevin

April 12, 2016

I have been having issues with my signature eanos700, since the sound started to drag. The needles were a great improvement but did not fix the overall problem. They were easy to install and will last for sometime.

cynthia sweeney

January 19, 2016

Got the signature eanos700 record player for my daughter for christmas and the needles start skipping so I ordered 2 packs of new ones just to see if they work so I shall let you know............not like anyone from the company actually reads these reviews

Ross McNab

January 12, 2016

I purchased the replacement needles, with the hope that it would improve the terribly tinny sound of the Electrohome Archer Turntable. The new needles did NOT improve the sound. This machine is very high pitched, tinny & not pleasant to listen to at all.

Randy

November 3, 2015

Awesome! The sound quality with the diamond tip needle is fantastic! Highly recommend this product.