Our Story

Our Philosophy
OVER 100 YEARS OF EXPERIENCE BRINGING YOU STYLISH, PRACTICAL HOME ENTERTAINMENT SOLUTIONS
For over 100 years, Electrohome® has been a leading manufacturer of consumer electronic products. By blending the design and craftsmanship of the company's first product, the phonograph, with modern music technology, Electrohome has created music systems that sound and function as beautifully as they look.

Our Vision
We believe in the power of music to bring people together.

Our Mission
Electrohome strives to create stylish, high-performing musical products that enrich the lives of our customers and bring them together with their friends, and family. We want to empower our customers to enjoy their entire music collection. As audio lovers too, we want to inspire all people to savor the experience of listening to music.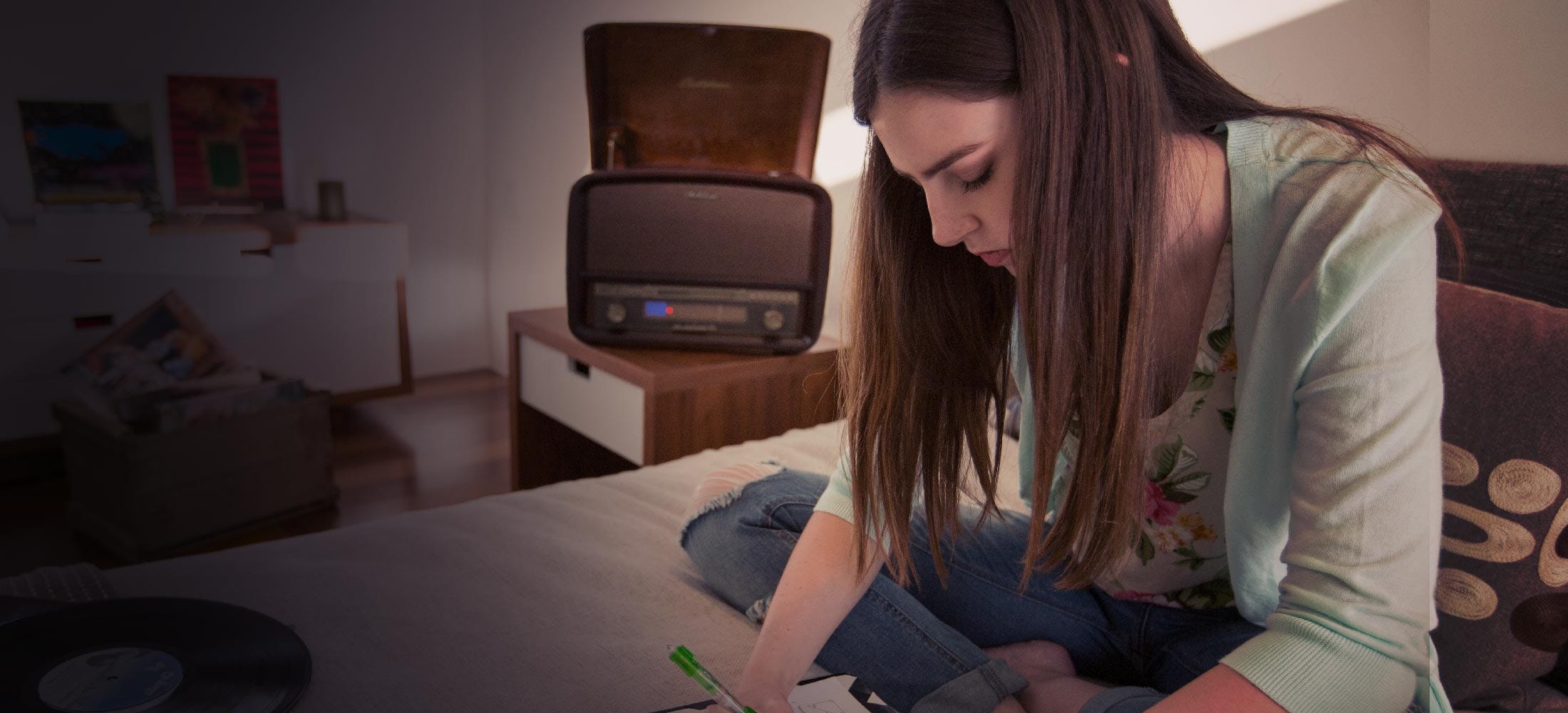 Our Values
EXCEPTIONAL CUSTOMER EXPERIENCE
We have an unwavering commitment to our customers to offer the best audio experience possible. We are proud to offer:
Lifetime Customer Support
From the moment you enter our website, we want to offer you all the resources and assistance you would ever need for your music systems. We offer lifetime product support through our extensive online knowledge base as well as direct support through our expert in-house customer experience team, who will be delighted to help you.
Community & Environmental Sustainability
Not only are we committed to our customers and our products, but we want to make sure we leave a better world for the next generation of music lovers. We have transformed our products and processes, and empowered our team members to make lasting impacts on our environment and our communities.

Our Story
Since 1907, Electrohome® has been a leading manufacturer of consumer electronic products. From home entertainment, including radios, TVs and karaoke systems, to household appliances, including microwaves and alarm clocks, Electrohome has been welcomed into homes around the world for generations.

The Beginning
It all began with a coin toss. In 1907, Arthur Bell Pollock stood in front of his wife with a coin in his hand. Heads, they would stay in Kitchener, Ontario and try their luck making hornless phonographs, known today as record players. Tails, they would move out west and possibly sell real estate. Lucky for us, Pollock got heads. It was this bold spirit that would see Electrohome produce the first color TV sets in Canada, supply Atari® with screens for video games such as Pac-Man, and provide the monitors on which Cape Canaveral watched Space Shuttle Columbia launch the first Canadarm.

THE ROYALTY OF RADIO
Early on, Electrohome spotted opportunities for expansion and seized them. When the phonograph proved a success, despite fierce competition, they decided to sell the records to play on them. Soon staff was scrambling to fill orders. The need for cabinets to house the phonograph inspired the creation of an operation that grew into a lucrative furniture manufacturing business. And with the dawn of radio broadcasting, it was a natural progression to apply its phonograph technology to the production of cabinet radios. Soon Electrohome was known as "The Royalty of Radio." And they didn't stop there. The company line was further expanded to include car radios, "air conditioners" (what we call humidifiers today), "breeze spreaders" (also known as fans) and many other household appliances. With the outbreak of World War II, however, everything changed. Electrohome began devoting 99% of its production to the war effort. It manufactured wooden aircraft elements, munitions components, and communications equipment, including a radio transmitter for the Royal Canadian Air Force.

THE GOLDEN AGE OF MUSIC AND TELEVISION
By the early 1950s, the company was producing televisions. In 1965, Electrohome produced the first color television sets made in Canada and by 1969 color TV was the company's largest single product line. The post-war population explosion had created a boom in housing construction and as a result, the demand for consumer products, like stereo hi-fi and television, steadily increased. Countless living rooms had an Electrohome television or stereo console. Inspired by the first successful manned mission to the moon, Electrohome launched its Apollo series of stereo combos and record players in 1970, one year after the moonwalk. But by the mid-1970s, fierce competition from off-shore TV manufacturers encouraged Electrohome to expand its product line. They began manufacturing microwave ovens and specialized video monitors for surveillance systems, stock exchange trading floors, and broadcasting stations. These developments led to a lucrative contract with Atari® and an historic one with NASA.

ELECTROHOME TODAY
In 2010, the Electrohome Brand was acquired by CWD® a Niagara Falls, Ontario-based consumer electronics manufacturer. CWD is proud to be a part of the rich heritage of Electrohome and looks forward to building on its founding legacy.
We raise a glass to our past with our retro line of record players, backed by over a century of developing high fidelity audio systems. We pair that history with the modern technological features of music today. Electrohome is devoted to providing the best audio experience possible to allow our customers to enjoy their entire music collection.
PRIDE IN YESTERDAY. INNOVATION FOR TOMORROW. ELECTROHOME IS COMMITTED TO ENRICHING YOUR LIFE.