 Montrose Wireless Vinyl Record Player
2 Speed Belt-Drive Stereo Turntable with Audio Technica AT3600L Cartridge, Bluetooth, Vinyl to MP3 Recording, Built-in Phono Preamp - Teak (RR36)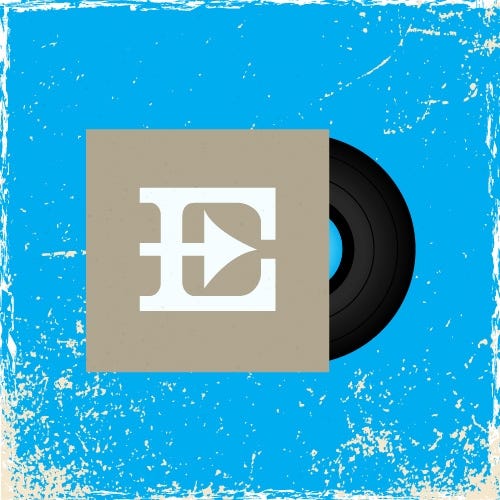 EXPERIENCE THE JOY OF PURE ANALOG MUSIC
Drop the needle and immerse yourself in the ritual of playing vinyl records, accurately reproducing the original recording the way the artist intended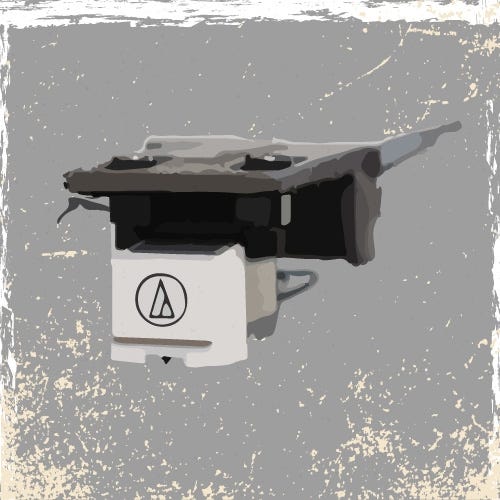 ENGINEERED FOR ENTHUSIASTS
Designed for exceptional sound quality and performance with a premium Audio-Technica diamond-tipped stylus, tonearm assembly separate from the anti-resonant platter to reduce vibrations, automatic speed control motor for precise playback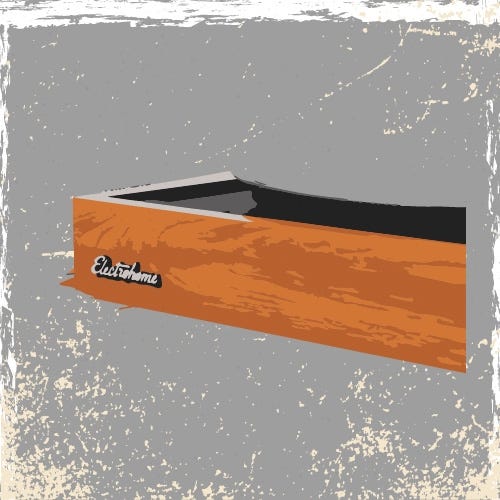 HANDCRAFTED WOOD PLINTH
Featuring an expertly engineered wood cabinet with vibration damping feet that improves record groove tracking and produces a warm resonance-free sound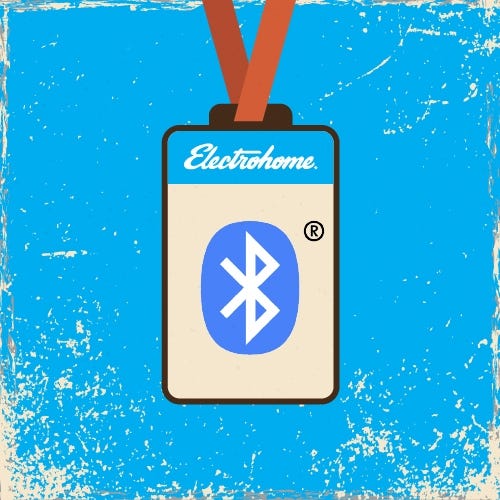 WIRELESS BLUETOOTH MUSIC STREAMING & VINYL-TO-MP3 RECORDING
Transmit and enjoy vinyl music wirelessly from this turntable to your Bluetooth speakers or wireless headphones & digitize your vinyl records to MP3 files onto a USB drive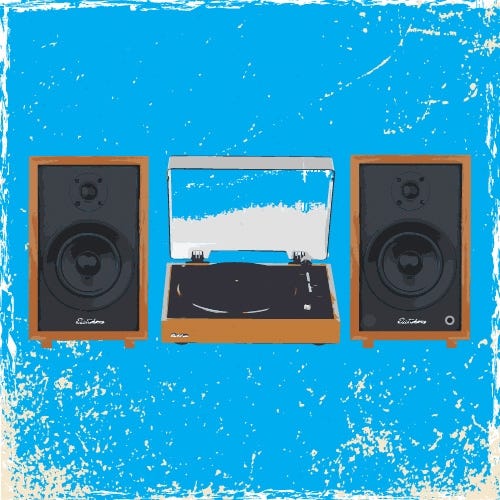 PLUG & PLAY SETUP WITH BUILT-IN PHONO PREAMP
Unbox, connect to speakers, enjoy. The pre-installed cartridge and built-in preamp allows you to simply connect your system and focus on what matters...the music!
Overview
Specifications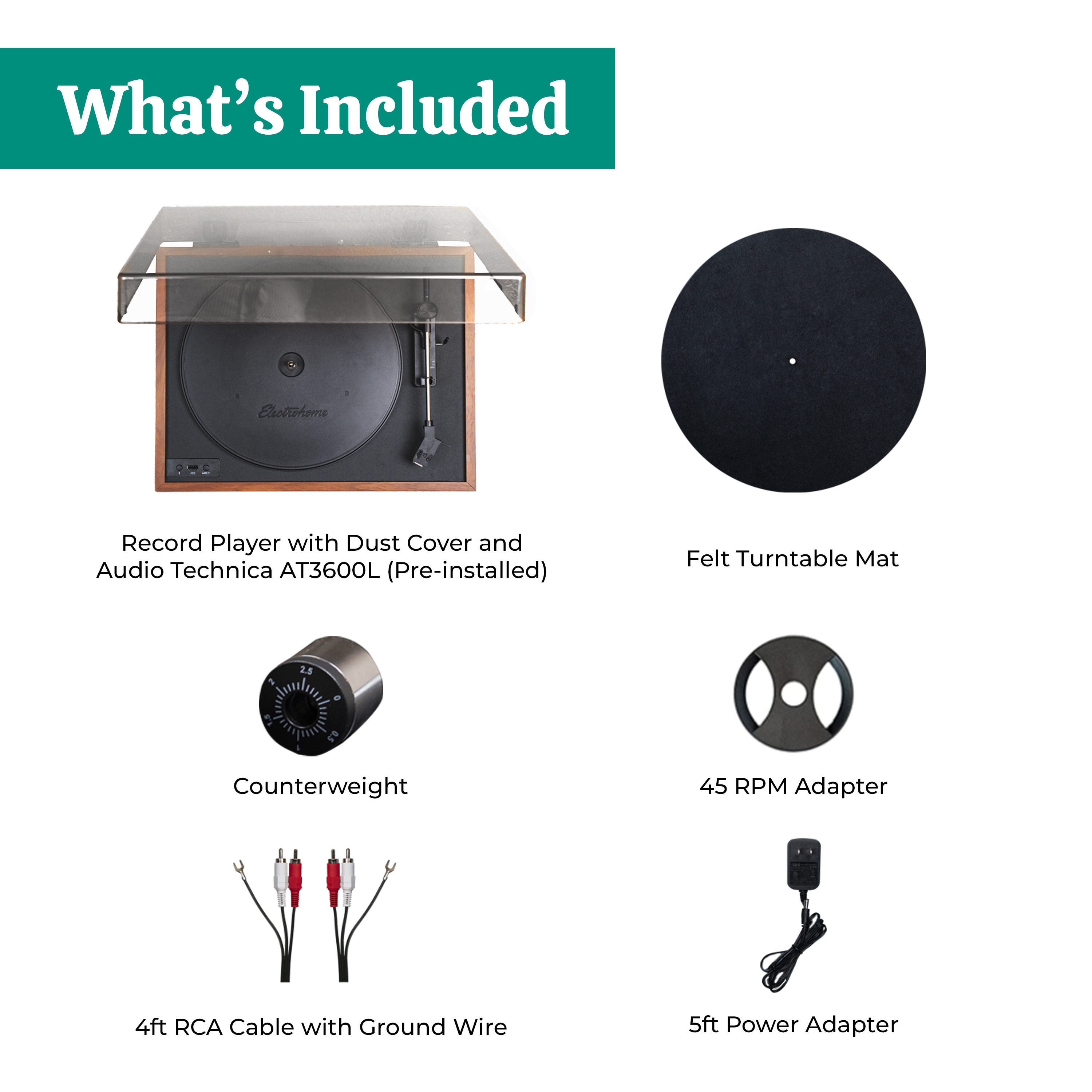 Unit Color
Teak
Construction Material
MDF
Motor
DC Motor Speed Optically Monitored 60 times/sec
Cartridge
Audio Technica AT3600L
Replacement Stylus
ATN3600L
Record Speeds
33 1/3 RPM, 45 RPM (78 RPM - No)
Auto Return
No
Auto Stop
Yes
Bluetooth
Yes, Bluetooth 5.1 Transmitter (Output) - Streams audio wirelessly to external Bluetooth speakers/headphones
USB Charging
No
USB Recording
Yes
Track Splitting
Yes
Headphone Jack
No
Built-in Preamp
Yes, On/Off Switchable
Output Line Level
250+/-50mV
Output Phono Level
4.2mV
Vertical Tracking Angle
24° (Non-Adjustable)
Supported Cartridge Weight
0.12 - 0.18 oz (3.5 - 5 g)
Recommended Tracking Force
0.12 oz (3.5 g +/- 0.5 g)
Power Input
100V - 240V AC (50/60Hz)
Power Adapter Output
12.0V 600mA
Power Consumption
5W
Dimensions
4.8 x 15.75 x 12.68 inches / 12.19 x 40 x 32.21 cm (HxWxD)
Unit Weight
7.23 lbs (3.28 kg)
Certifications
ICES, FCC Certified
UPC
061783273623
What's Included
Montrose Wireless Record Player with Dust Cover (RR36)
Audio Technica AT3600L (Pre-installed)
Felt Turntable Mat
Counterweight
45 RPM Adapter
5ft 100V - 240V (50/60Hz) AC Power Adapter
4ft RCA Cable with Ground Wire
User Manual
Lifetime Customer Support
1 Year Manufacturer's Warranty
Press

Record-ology: Electrohome Montrose Turntable Unboxing & Review
"It's not perfect, but it's pretty dang close"




Brad Moon of Forbes Reviews the Montrose Record Player + McKinley Powered Bookshelf Speakers
"If you're looking for a record listening starter system that maximizes enjoyment while keeping to a very reasonable budget, [this] should be at the top of your list"

Read the Full Review

Techaeris on McKinley Bookshelf Speakers
Montrose offers "a retro design that brings character to any living space"

Read Full Review
Customer Reviews
Blaine B

April 8, 2023

Pennsylvania, United States

Record to usb yes
Little hum live play


Blaine B

5

Jonathan

January 6, 2022

California, United States

I bought this for my daughter and her young family. The quality is quite good and not just "for the money". With two children under the age of two years old, the auto stop feature is already a favorite of hers!

The looks and playback are both excellent. It is gorgeous and reminds me somewhat of 70s era Garrard 'tables. I have set it up to play through an excellent Andover Audio Spinbase and while that device does work on Bluetooth, I have hooked it up via RCA cables. The Spinbase has an 8 inch subwoofer to go with its built in 270 degree array of self powered speakers and this little table shines through this set up!

My daughter also has an Electrohome Kingston 7 in 1 but she is just overjoyed at the quality of the Montrose and Spinbase system I gave to her and her family! Look. I do not by JUNQUE and the new Montrose is a fine table for anyone looking to start out with vinyl and it is good enough that I have paired with with several hundred dollars worth of equipment and again, it simply performs above its "weight class". No buyers remorse here, just pure musical satisfaction. Oh...And the way this 'table looks is simply retro gorgeous!

Trust me. I know what I'm doin' when I'm reviewin'. Highly recommended?

Indeed it is.

Jonathan

5
Resources
Manual
FAQs
Can I connect this turntable directly to my speakers?

If you have speakers that are powered by a built-in amplifier like the Electrohome McKinley Powered Bookshelf Speakers you can connect directly to the speakers using the RCA connections. If you have speakers that are not powered, you will need to connect it to the external amplifier or A/V receiver.


Does this turntable have a 78 RPM option?

No. Electrohome Montrose Record Players do not have a 78RPM option. However, our Kingston All-In-One model can play your 78 RPM records!


What is the preamp for, can it power my speakers?

A preamp boosts the low volume phono signal from the turntable, bringing it to line level. This allows you to connect it to RCA inputs or with a 3.5mm AUX connection. It will not power speakers that require an amplifier.


Does this record player have built-in speakers?

No, the Montrose Wireless Vinyl Record Player requires external speakers which can be connected using the RCA connections on the back of the product, or with a Bluetooth wireless connection.
The record player does include a built-in preamp for easy playback on most speaker systems!


Articles from our experts