 Montrose Vinyl Record Player
2-Speed Belt-Drive Stereo Turntable with Audio Technica AT3600L Cartridge, Built-in Phono Preamp, Adjustable Counterweight – Teak (RR35)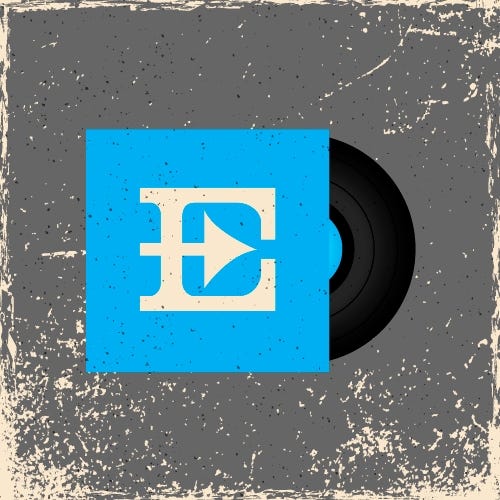 EXPERIENCE THE JOY OF PURE ANALOG MUSIC
Drop the needle and immerse yourself in the ritual of playing vinyl records, accurately reproducing the original recording the way the artist intended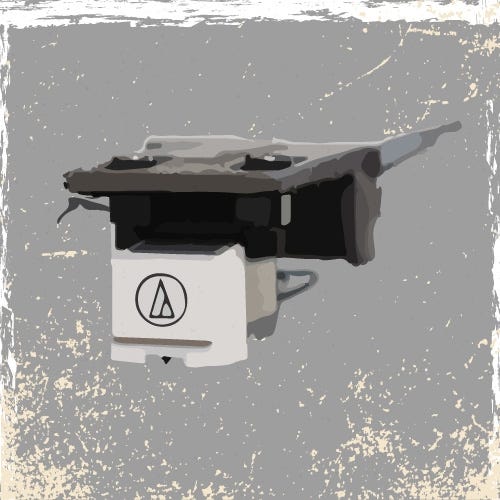 ENGINEERED FOR ENTHUSIASTS
Designed to offer superior playback and performance with a separate tonearm assembly from the platter, adjustable counterweight, speed control sensor, wood plinth and rubberized feet to prevent vibrations from impacting playback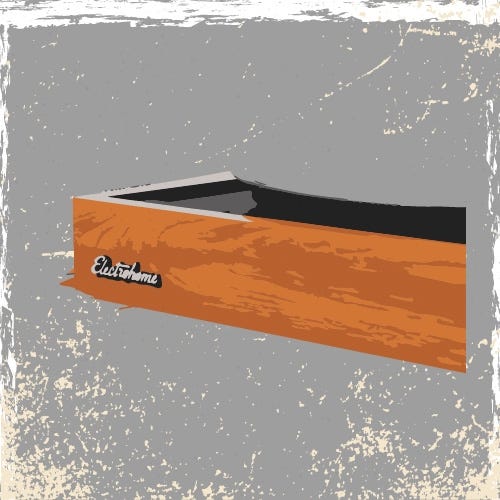 HANDCRAFTED WOOD PLINTH
Featuring an expertly engineered wood cabinet with vibration damping feet that improves record groove tracking and produces a warm resonance-free sound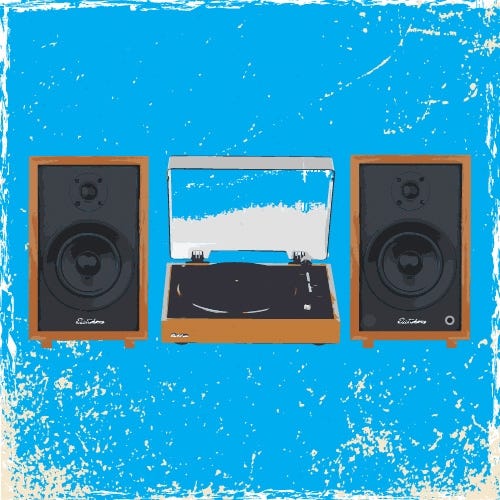 PLUG & PLAY WITH THE BUILT-IN PHONO PREAMP
Unbox, connect to speakers, enjoy. The pre-installed cartridge and built-in preamp allows you to simply connect your system and focus on what matters...the music!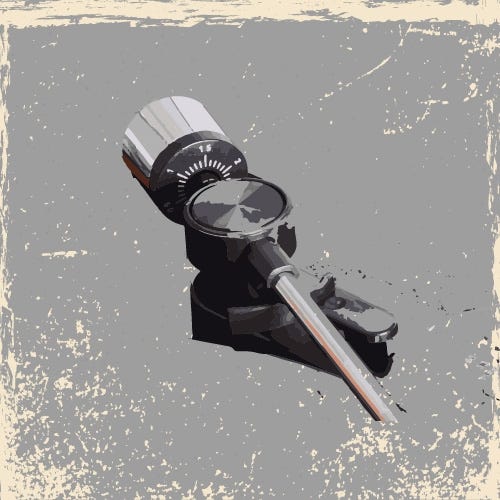 FEATURE-PACKED VINYL LISTENING
Easily listen to your records in 33 or 45 RPM with the speed selector, includes cueing lever and has auto-stop switch which will automatically stop at the end of the record preserving your stylus and vinyl
Overview
Specifications
Unit Color
Teak
Construction Material
MDF
Motor
DC Motor Speed Optically Monitored 60 times/sec
Cartridge
Audio-Technica AT3600L Moving Magnet Diamond-Tipped Conical
Replacement Stylus
ATN3600L
Record Speeds
33 1/3 RPM, 45 RPM (78 RPM - No)
Platter
Anti-Resonant Plastic
Auto Return
No
Auto Stop
Yes
Bluetooth
No
USB Charging
No
USB Recording
No
Track Splitting
No
Headphone Jack
No
Built-in Preamp
Yes, On/Off Switchable
Output Line Level
250 +/- 50mV
Output Phono Level
4.2mV
Vertical Tracking Angle
24° (Non-Adjustable)
Supported Cartridge Weight
0.12 - 0.18 oz (3.5 - 5 g)
Recommended Tracking Force
0.12 oz (3.5 g +/- 0.5 g)
Power Input
100V - 240V AC (50/60Hz)
Power Adapter Output
12.0V 600mA
Power Consumption
5W
Dimensions
4.8 x 15.75 x 12.68 inches / 12.19 x 40 x 32.21 cm (HxWxD)
Unit Weight
7.23 lbs (3.28 kg)
Certifications
ICES, FCC Certified
UPC
061783273616
What's Included
Montrose Record Player with Dust Cover (RR35)
Audio Technica AT3600L (Pre-installed)
Felt Turntable Mat
Counterweight
45 RPM Adapter
5ft 100V - 240V (50/60Hz) AC Power Adapter
4ft RCA Cable with Ground Wire
User Manual
Lifetime Customer Support
1 Year Manufacturer's Warranty
Press

Techaeris on McKinley Bookshelf Speakers
Montrose offers "a retro design that brings character to any living space"

Read Full Review

Lifewire on McKinley
Montrose is "designed for vinyl enthusiasts and is packed with features."

Read Full Review
Customer Reviews
Paul J

December 4, 2022

Ontario, Canada

Now that I've had the Electrohome TT for several months, I'm even more impressed. There are $200 - $300 turntables out there that come with the same AT-3600 MM cartridge but most are made of plastic not wood. It's a $200 turntable for a lot less. Well done!!

Paul J

5

Paul

January 12, 2022

Ontario, Canada

Nice and uncomplicated. I can put a record on without any mechanical assistance thank you. For the price ($130), it's an exceptional TT.

Paul

5
Resources
Manual
FAQs
Can I use this turntable with my Bluetooth Speakers/Headphones?

No. For Bluetooth connectivity, check out our Montrose wireless model (RR36)!


Does this record player have built-in speakers?

No, the Montrose Vinyl Record Player requires external speakers which can be connected using the RCA connections on the back of the product.
The record player does include a built-in preamp for easy playback on most speaker systems!


Does this turntable have a 78 RPM option?

No. Electrohome Montrose Record Players do not have a 78RPM option. However, our Kingston All-In-One model can play your 78 RPM records!


Can I connect this turntable directly to my speakers?

If you have speakers that are powered by a built-in amplifier like the Electrohome McKinley Powered Bookshelf Speakers you can connect directly to the speakers using the RCA connections. If you have speakers that are not powered, you will need to connect the turntable to the external amplifier or A/V receiver.


Articles from our experts